We are a passionate team of specialist doctors, data scientists and business consultants with extensive experience and cross-domain skills in clinical expertise, deep learning and medical imaging. We work closely with leading experts in this field.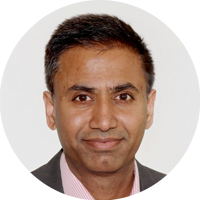 Krishna Boddu
CEO, Co-founder
Orthopaedic Surgeon
Krishna is a Consultant Orthopaedic Surgeon at King's College Hospital NHS Trust, specialising in complex hip arthroplasty.
He obtained extensive clinical and research experience from King's College Hospital, Imperial College, HMR, Montreal and PGIMER. His current research interest is in the application of deep learning algorithms in Trauma and Orthopaedics and developing customised algorithms for medical imaging.
Toby Tarczy
COO
Business Advisor
Toby Tarczy is and C-Level interim manager who brings  a wealth of knowledge and expertise on business growth strategies, performance improvement and operational turnaround, primarily for large multi-nationals. Prior to this Toby worked at Accenture and has completed the Executive Online Digital Platform Strategy degree from MIT.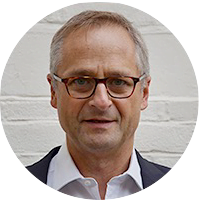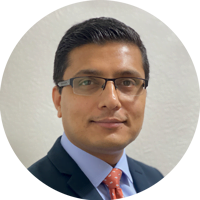 Sandesh Lakkol
Operations, Co-founder
Orthopaedic Surgeon 
Sandesh works as Spine Surgeon at the Royal Derby Hospital, London.
He has a deeper understanding of the current challenges in healthcare delivery and a keen interest in providing innovative digital health technology solutions. He obtained extensive academic and clinical expertise working across tertiary referral NHS hospitals and academic centres in the UK.
Jalaj Jain
CTO, Co-founder
AI scientist & DL researcher
Jalaj is an applied researcher in Machine Vision and video analysis, with current focus on Deep learning.
He has over 15 years of global experience working with many top multinational research and development labs across the world. His industry experience includes, consultancy for UK based AI startups, working at Sanyo Digital signal processing research lab, Kumagaya Japan and Samsung visual display research group, Suwon, South Korea.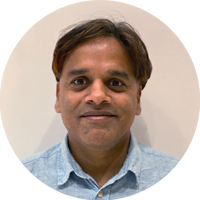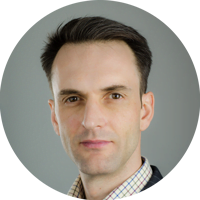 Martin Siebachmeyer
CMO, Co-founder
Musculoskeletal Radiologist
Martin is a Consultant Musculoskeletal Radiologist at St George's Hospital in London.
His research experience includes an MD in molecular genetics from the University of Duisburg-Essen. His current interest is in the vertical development of deep learning applications in radiology as well as the integration of AI application into radiology workflow. He as extensive experience with PACS system and medical imaging processing.
Zameer Shah
Mr Shah is a Trauma & Orthopaedic Surgeon at Guys and St Thomas Hospital, London.
He has a strong commitment to improving quality in health care. He has acquired his MBA from the Imperial College, London. His visionary development of the enhanced recovery program at Guy's, has won national recognition. He works with the Royal College of Surgeons to advance surgical practice globally through the International Surgical Training Programme. He is a Senior Clinical Lecturer at Kings College London.
Robert Mollen
Bob regularly advises technology companies, including emerging companies, in connection with their establishment and expansion of US operations, US commercial agreements and joint ventures, and their securing of UK investment from venture capital firms, corporate venture funds and angel investors.  More generally, he provides advice on cross-border expansion and investment, and helps companies to address startup and scale-up business issues and corporate-startup collaboration.  He mentors at a number of accelerators in the UK and on the Continent.